Toddlers
Our Toddler room is a lively, fun room, always on the go! We all love getting very messy and mucky, investigating and exploring through play. The room is also used for nap time as it is lovely and air-conditioned! We love the outdoors and enjoy being outside in our big garden in all types of weather. When possible we like to venture out and explore our local area by going for walks to see what we can find and visiting the local sensory garden.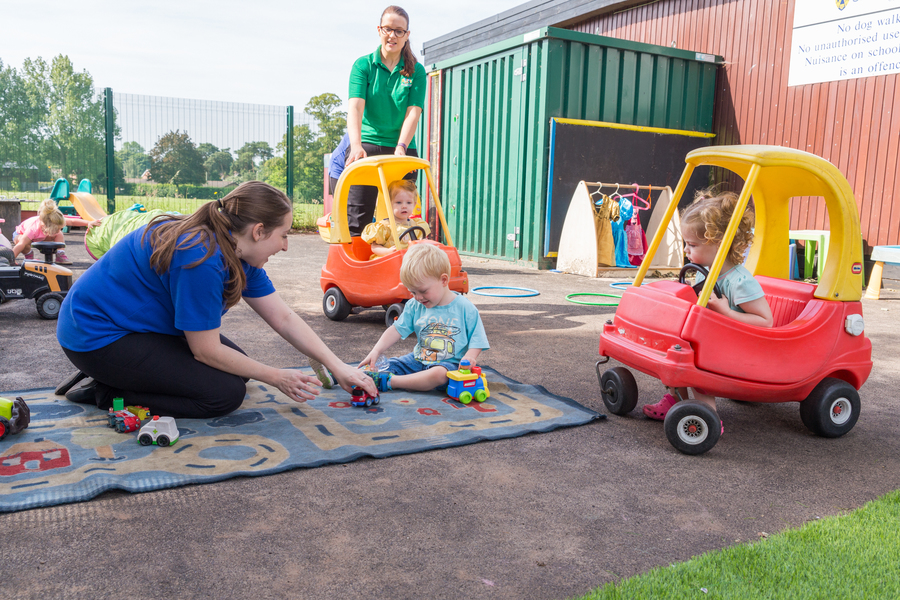 "J has developed really well in all aspects, which i think has been in no small part due to the stimulation he gets at nursery"
"O loves being at nursery and the activities and friendships she has made really help with her development. The staff are amazing, I totally trust them in caring for O. Her Key Workers have been Sonia and Rachel, i can't rate them highly enough"
"M loves nursery, she can't wait to get there. She comes out full of smiles and tells me all the exciting things she has done in the day"
"The staff have been great with B from day 1 at nursery. Rachel, Sarah and previously Demi have always cared for him well. They always provide feedback to whoever collects B. Sarah frequently uploads to Tapestry which we enjoy reviewing"
"The toys are all of a very high standard and the activities done with the children are great, lots of things that you just wouldn't be able to do at home!"
Based within the Toddler room are Rachel and Sarah who are the assigned key workers for the children. Within their daily routine, Rachel and Sarah carry out specific planning for each child based upon their current interests and next steps they are working towards, linking to the Early Years Foundation Stage outcomes. To find out more about why each child in our Nursery has a Key Person click here.