Nursery School
Our aim in Nursery School is to assist your child with developing into an independent, self-motivated and confident learner. Our loving and welcoming environment provides the perfect opportunity to ensure this objective is met. Our Nursery School staff are always on hand to lead fun and engaging activities which allow the children to learn through play and interaction. This gives staff and individual's Key Person an ideal opportunity to support our Nursery School children as they meet and overcome challenges throughout their development. To find out more about why each child in our Nursery has a Key Person click here.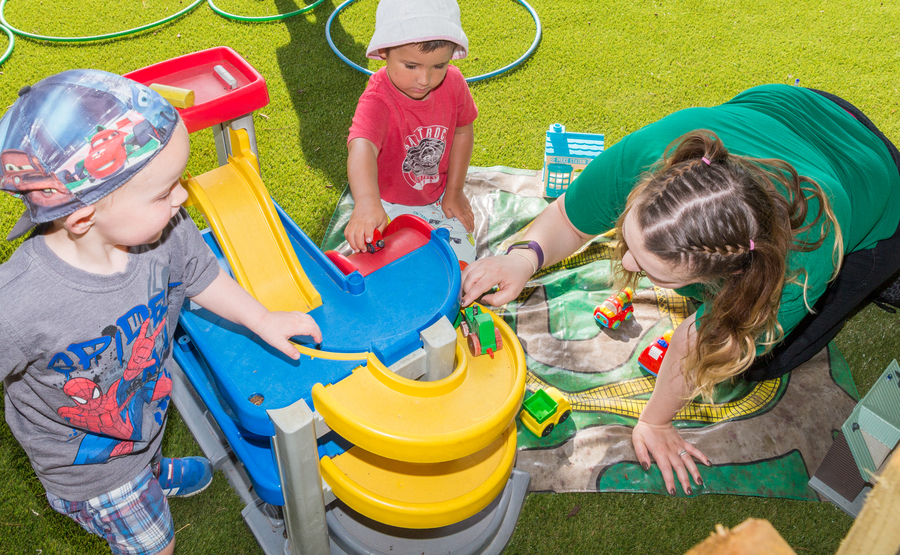 Activities
Nursery School's daily planning is revolved around individual interests of the children and learning through play. In our large, air-conditioned room, th children can explore a variety of indoor activities such as reading and writing, dressing up, playing in our home corner, painting, playing in the sand or water tray and plenty more. The children also have access to computers and an interactive whiteboard which ensures that their exploration of technology is supported. Outside in our large, brand new garden we make sure the learning and development of the children continues by encouraging their natural curiosity about their environment.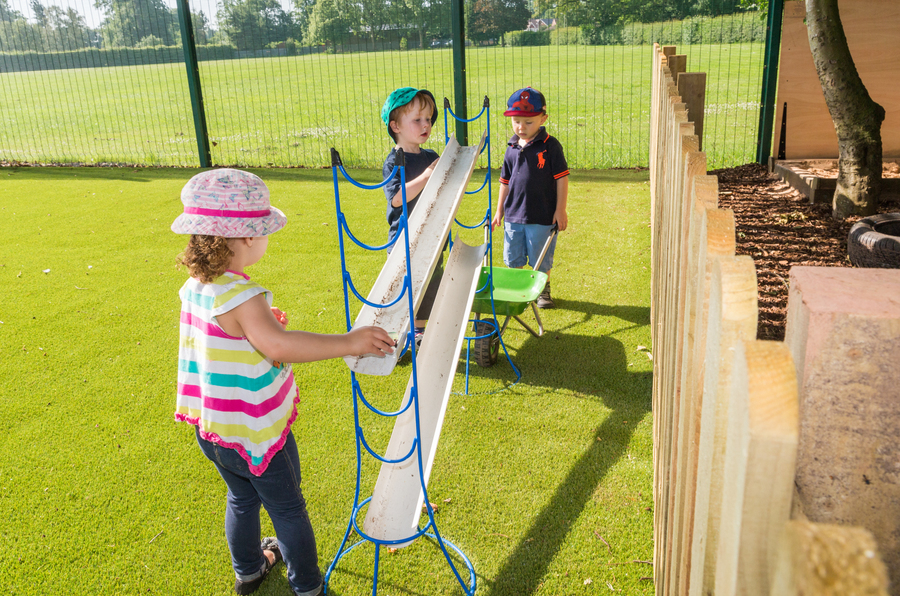 What our parents say...
"T has come on leaps and bounds since attending nursery. Very often he will do or say things at home that he has learned at Nursery, for instance he recited all the months of the year in order all by himself"
"J has developed well at Hopscotch in all areas. He is very chatty and amazes me and his dad all the time as he progresses & grows. I'm really pleased that J's level of development has been encouraged and that he was moved into Nursery School to enable his progress further, rather than waiting for him to reach a certain age"
"Nursery School is fantastic, C thoroughly enjoys attending, has made friends, loves the staff and every week he tells me about the different games and activities he has taken part in"
"E seems to play with a wide range of toys and always tells me about different activities he does"
"There's always something new & relevant going on. A range of cultures are celebrated"
"I think the toys in all the rooms are very good, in particular the outdoor toys. M learned to ride a bike in just one day, i think it was a mixture between being confident on her bike at home and using the trikes at nursery"
"F has developed into a young girl, no longer my baby. Gaining new skills all the time"
"He loves it and i'm extremely happy to leave him with you all. Thank you!"
"He is so ready for school and that truly is down to everything you have taught him and the confidence you have instilled in him. He has been so happy & i could not have asked for anything more"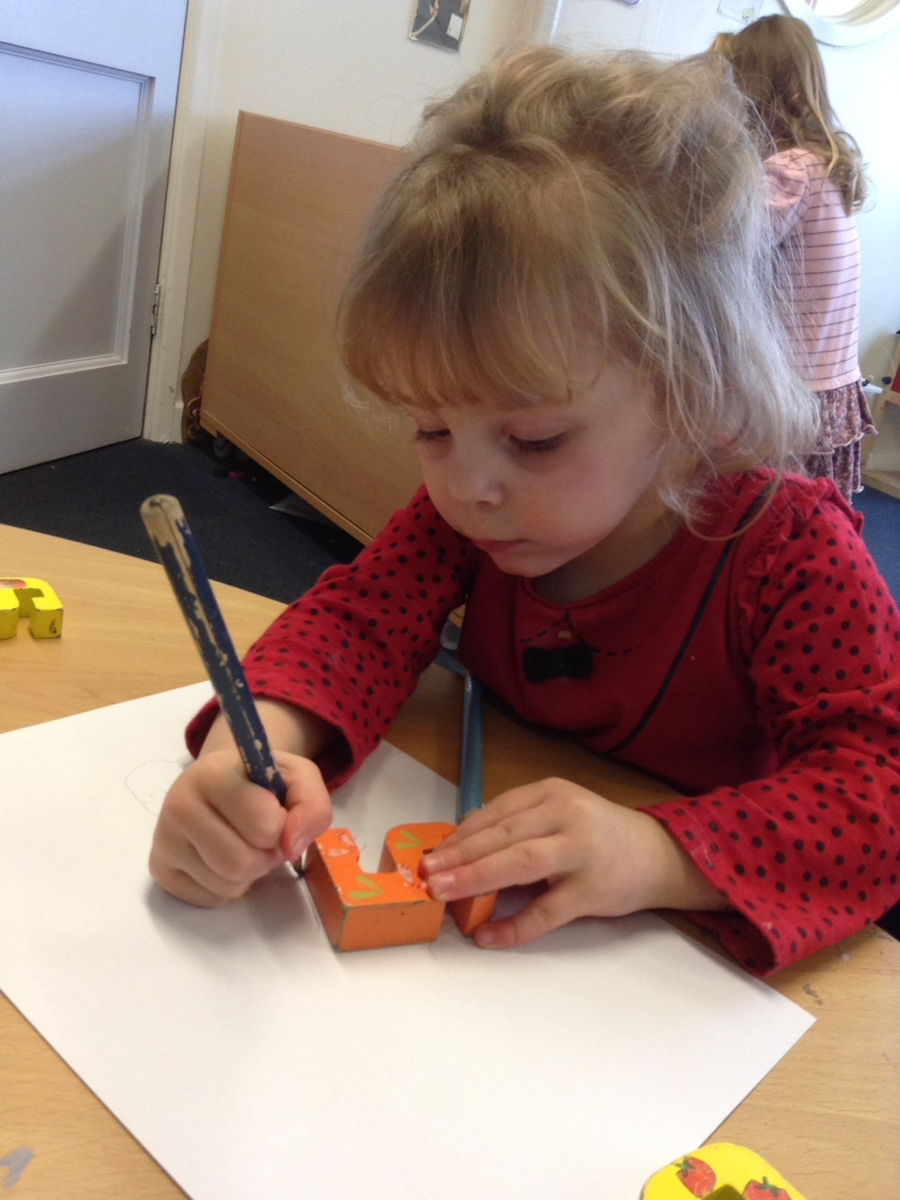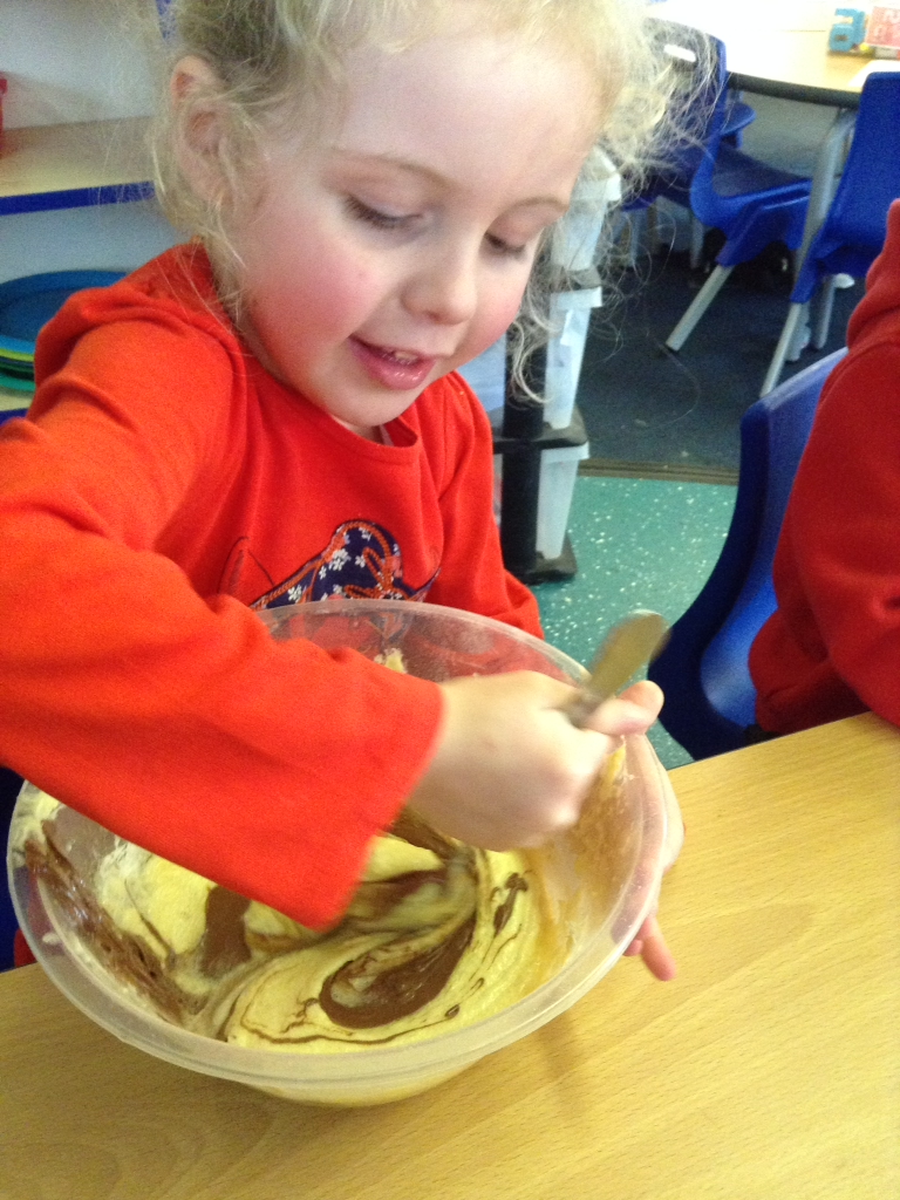 Transition to School
We understand that the transition to school is a crucial time in your child's life and that they need to be supported in the lead up to this. We assist in preparing Nursery School children for this transition by embedding independence and social skills into everyday tasks such as the children self-serving their own lunches, putting on their own shoes and coats as they access indoor and outdoor play and continually encouraging play and interaction with staff and peers to ensure the children develop good social and communicative skills, ready for when they go to school.
Our Graduation Day encourages your child to have a positive outlook on starting school and reassures them that the transition is an achievement. To see more about our Graduation Day and other annual events, please click here.