Hopscotch is a family run Nursery and Out of School Club, owned and managed by sisters Adele and Claire who in 2004 combined their backgrounds in teaching and childcare to follow their ambitions to create a friendly nursery where the happiness of children comes first.
RECRUITING NOW!! Please click here to apply to be apart of our Hopscotch Team
Adele, Claire and the team are passionate about children and place the child at the heart of all they do. Hopscotch is a nursery and club where, in partnerships with families, every child is supported to thrive. We offer high standards of care and education in a secure and friendly environment in which each child is loved, nurtured and cared for as an individual, as they grow, develop and have fun.
We strongly believe that children's development is nurtured through trusting relationships, play and interaction, and through these we strive to build children's self esteem, confidence and independence.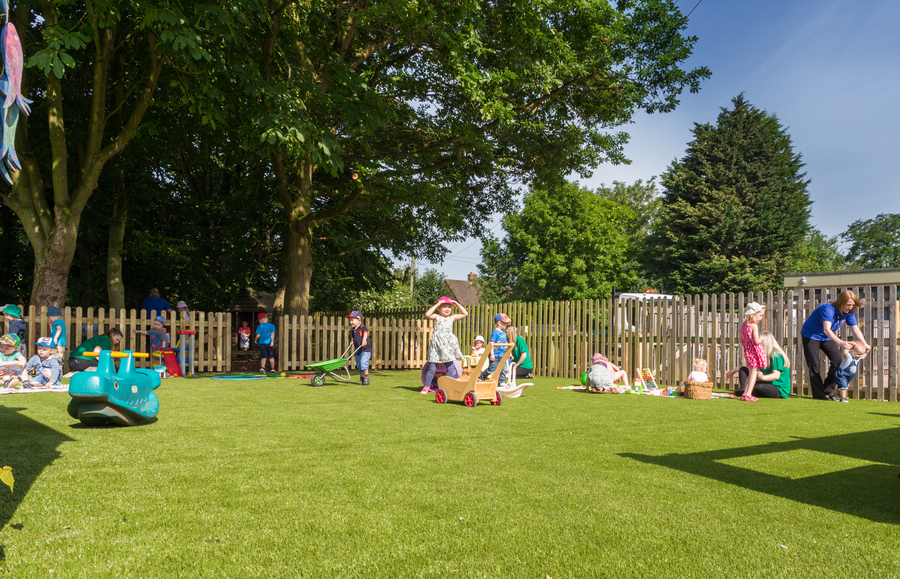 "Having three children, I have experienced a fair few Nursery settings, and in all honesty I wish all my children had gone to Hopscotch. They have provided outstanding care and support for T and i would recommend Hopscotch to any family"
"They have both loved every minute & will miss the staff & children greatly. Going to work each day has been made much easier knowing that they have been in your capable loving care, for which we are so grateful"
"Every staff member within the nursery work to a very high standard ensuring the children are safe and happy. I cannot praise the staff enough for all their efforts"
"F has been very happy at Hopscotch, she was unhappy when we moved her to a different setting (due to work) but brought her back and she's much happier now"